Color Rouge – Want to join the stars who have taken to bright red coloring? Or are you just looking at new colors for inspiration?
This article is made for you! I give you all the tips to achieve its red color – dark red, intense red, auburn red, mahogany red, or even cherry red.
Shades Of Red For The Hair
To choose the right shade of red, here is a little color chart of what you can find:
Cherry red, lively but with a hint of Morello cherry.
The burgundy red, quite dark, draws on the purple.
Raspberry red is a subtle blend of pink and red.
Garnet is red, brilliant and dazzling.
Mahogany red, verging on auburn brown for a sexy side.
Good to know! The trend is rather dark red which gives a lot of character to your hair.
Color Rouge – Switching To Red Hair
For a 100% customized red, you have to do a discoloration that damages the hair and then does a permanent color. The hair undergoes deep oxidation: under the effect of the oxidant, the scales of our hair open to remove the pigments from the hair fibre and become discolored.
In addition, red is a color that you must assume. If you are unsure of your shot, you can try hair makeup that goes away after a few shampoos. We are not obliged to adopt the total red either: sometimes, simple reflections are enough.
If you have brown hair and want an acacia red, atonal (or semi-permanent) dye will give you the desired result. If your choice is made, but you still want to avoid fading, go for a darker color than your base shade. You will have a natural red hair finish, and in addition, your roots will be less visible.
Color Rouge – Products To Choose For Its Red Coloring?
If it is the first time you achieve a red color, it may be advisable to go to the hairdresser to be sure of the shade with a specialized colorist. But if you have chosen a home color , here are some examples of products that I recommend:
First, we have the coppery red, which can be applied with henna (avoid blond hair so as not to turn orange). The advantage of natural henna (and not neutral henna) is that it is a  vegetable coloring, and therefore there is less damaged hair. Next comes ruby ​​red with the Crazy Color brand: beware, the product is very effective.
For a darker color, we recommend L'Oreal's ammonia-free coloring, Rouge Carmin, instead of chestnut hair (rather than brown) to have pretty shades rather than a total red look. In any case, I advise you to turn to good hair color from a big brand like Dessange or those above and avoid the low end at all costs.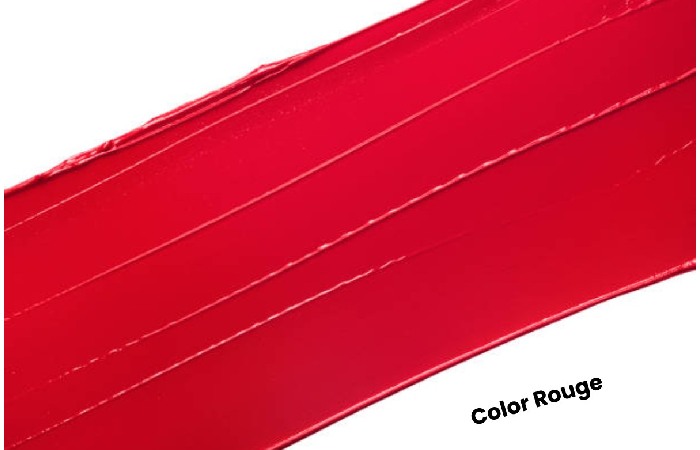 What Complexions Does Red Look Best – Color Rouge
Another criterion to take into account is that skin tone. Red is particularly suitable for a white complexion in the style of Bree Vandekamp.
It is also indicated for alabaster, olive skin, and cold complexions. Opt for a red hair dye with copper undertones if you have a medium skin tone.
Color Rouge – Hair Length For Red Hair
Whether you have short, medium-length or long hair, red goes well with everyone. But for very long hair, I think you have to work on the highlights to avoid a wig effect: make highlights a little darker or a little lighter while keeping a natural color to the eye.
On the other hand, a shortcut can afford more "spicy" frank red tones, especially since it is more challenging to have a lot of highlights without the lengths.
Red Hair Coloring At Home Step By Step
You must first apply the red color to the lengths of your future red hair. After about 20 minutes, you apply the color to the roots and wait 30 minutes for natural hair (without rinsing first).
To intensify the red and make the color more uniform, you can make a second application weeks after this step.
Color Rogue – An Exceptional Interview
At The Time Of Coloring
Good to know, red hair color is one of the colors whose pigments bleed and bleed the most. On the one hand, it can give a little style with a pastel color since the color can lighten up to 3 tones.
After Red Coloring 
Favorite product to keep its red color for a long time. To make your flamboyant red last over time and not disgorge too much, there are shampoos for colored hair.
But especially the depigmenting shampoos to boost the color from time to time. Try to space out your washes so that the color leaves as little as possible and go on a treatment from time to time for hair care.
To rinse them, cold water or a little vinegar can tighten the scales well and keep the color and shine. Dry shampoos are a good tip! Post-color repair care is not enough to have beautiful hair: moisturizing creams and hair oils are used almost daily to moisturize the hair properly.
Incorporating at least one nourishing product into your routine is essential, as hair can become very dry and brittle. Venetian red Mulato treatment is also a good product; the smell is pleasant and composed chiefly of natural components. In general, I find that Mulato treatments are excellent!
How to maintain after a few weeks when a demarcation appears? When my roots come back, I do my best to touch up and not touch all my hair.
The Color Red And The Sun
Avoid overexposing your hair to the sun because it fades them to have a color in time. To prevent UV rays from weakening it, apply sunscreen hair care to your hair.
These Stars Have Adopted The Red Color
Many stars choose this color for its eye-catching shine. Among the followers of the red dye, we find Rihanna (unconditional fan),Vanessa Hudgens, or even Shym'!
To show off their incendiary mane, they all highlighted it with a structured and stylized cut.
Conclusion
Color rogue is attracted to the varieties of different colors. The hair undergoes deep oxidation: under the effect of the oxidant, the scales of our hair open to remove the pigments from the hair fiber and become discolored.