Introduction
Dip powder nail color is a nail polish applied in powder form and then "dipped" into a clear polish. This polish has a matte finish and can last up to two weeks without chipping. There are several dip powder nail color ideas for 2022. Dip powder nail color is an excellent method to add extra glamour to your nails.
Dip powder nail colors will continue to be popular in 2022, with many options for creating unique and trendy looks.
Spring Nails 2022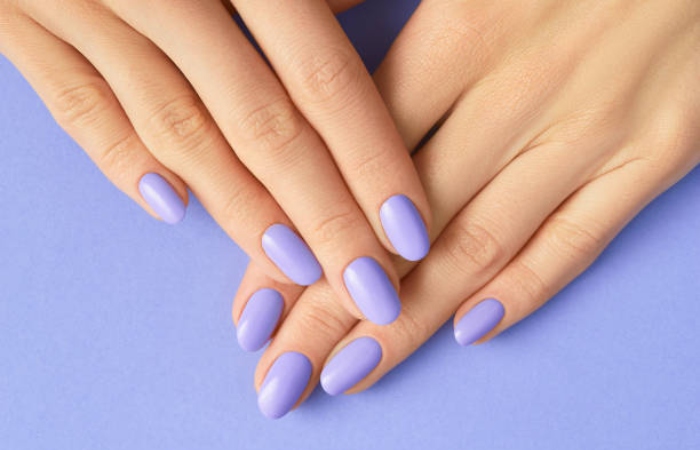 Spring 2022 nail trends feature fresh and bright colors, playful designs, and unique textures. Here are some ideas for spring nails in 2022:
Pastel colors: Soft pastel shades such as baby pink, lilac, mint green, and baby blue are perfect for a fresh and feminine look.
Floral designs: Spring is the perfect time to embrace floral creations on your nails. You can opt for a simple floral accent nail or go all out with a complete design.
Neon colors: Bold and bright neon colors such as yellow, pink, and green are perfect for adding a pop of color to your nails.
Mixed textures: Mix matte and glossy finishes to create a unique and eye-catching look. You can add 3D elements such as pearls, studs, and glitter.
French manicure with a twist: Give the classic French manicure a spring update by opting for bright and pastel colors instead of the traditional white and nude.
Remember, these are just a few ideas and many more spring nail trends. Don't be afraid to experiment and find a look that fits your style.
Dip Nails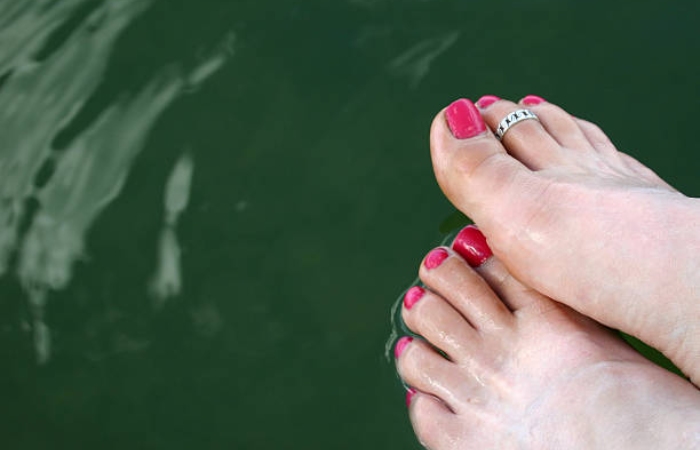 Dip nails, also known as dip powder nails or SNS nails, are a type of nail enhancement that involves dipping the nails into a colored powder. The powder is typically made from a combination of finely milled acrylic powder and pigments and is applied to the nails in several layers using a brush-on resin. Then dipping the nails into the powder is then repeated until the desired color and thickness are complete.
Dip nails are known for their long-lasting durability and resistance to chipping and peeling. They can also be more gentle on the nails than traditional acrylic nails, as they do not require a primer or harsh chemicals.
However, it's important to note that the removal process can be more complicated than other nail enhancements. Therefore, it recommends having them professionally removed to prevent damage to the natural nails.
Spring Nail Designs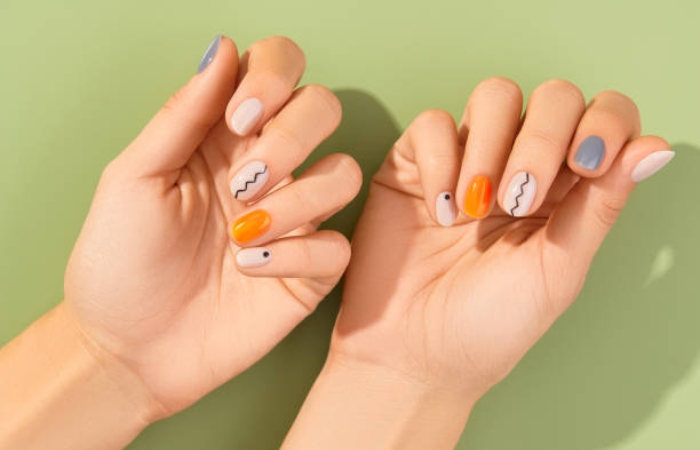 Spring nail designs often incorporate pastel colors, floral patterns, and playful accents. Some popular options include ombre pastel nails, floral nail art, and minimalist designs with subtle spring-inspired accents like polka dots or stripes.
Nail Ideas 2022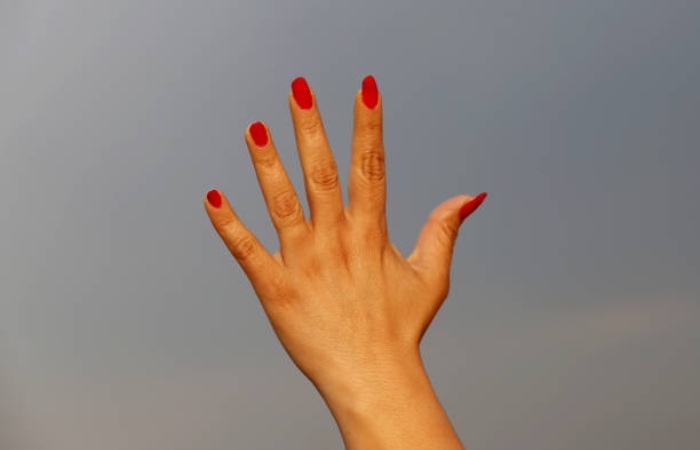 Some nail ideas for 2022 include minimalist designs with graphic accents, negative space designs, and mixed textures like matte and glossy finishes. Bold colors and abstract patterns also expect to be popular, as well as metallic and holographic finishes. For special occasions, 3D nail art and embellishments like gems and studs can add a unique touch.
Summer Dip Nail Designs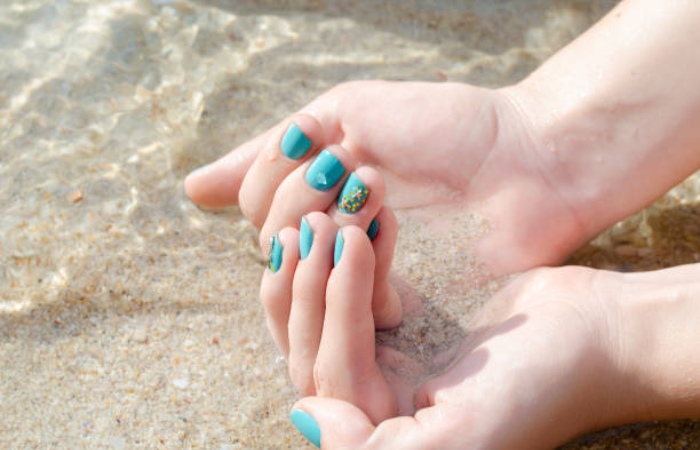 Summer dip nail designs often feature bright, bold colors, fun patterns, and textures. Some popular options include ombre designs with warm colors like orange and yellow, tropical prints with palm trees and flamingos, and beach-inspired designs with sea-inspired hues like turquoise and blue. Some people also opt for dip nail designs with glitter or shimmer for a fun, summery touch.
Cute Dip Powder Nails Ideas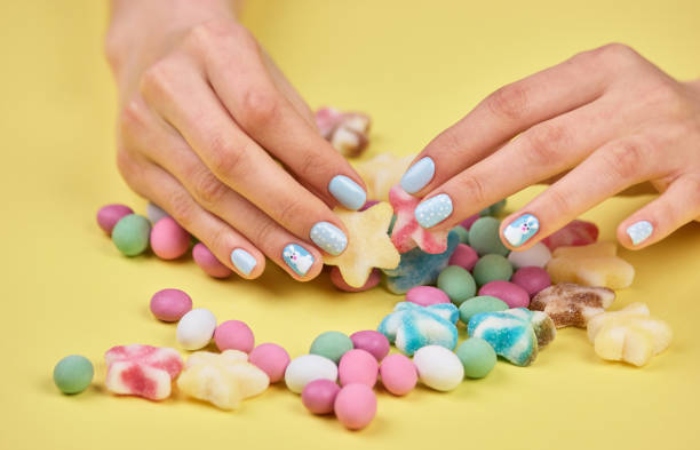 Pastel ombre with glitter accent nails – Ombre nails are also a trendy nail style, and you can still do this nail style using dip powder. However, to make it even more fun, I recommend going for a colorful look, especially if you want trendy nails.
Floral designs with a white or light pink base
Geometric shapes with nude or black base
Marble or stone effect with a grey or blue base
French tip with glitter or chrome accent – If you need the ultimate classy nail look using dip powder, we recommend doing french tip nails. You may think that french tip nails are tough to achieve with dip powder, but it is pretty straightforward—animal print with a neutral or bold base color.
Galaxy or space theme with a dark blue or black base
Rainbow gradient with each nail a different color
Glitter or metallic accent nails with a solid color base – If you love sparkle, we recommend doing all glitter dip powder nails.
Bold neon or bright color with a simple accent nail.
Fall Dip Nails
Dark red or burgundy with gold glitter accent nails
Olive green with matte finish or metallic accents
Mustard yellow with a subtle shimmer or gold accent nails
Rust orange with a matte finish or bronze accent nails
Navy blue with silver glitter or metallic accents
Chocolate brown with nude or gold accent nails
Burnt sienna with copper or rose gold accent nails
Deep purple with silver or gold glitter accent nails
Taupe or beige with a subtle sparkle or metallic accents
Forest green with gold or bronze glitter accent nails.
Nail Colors 2022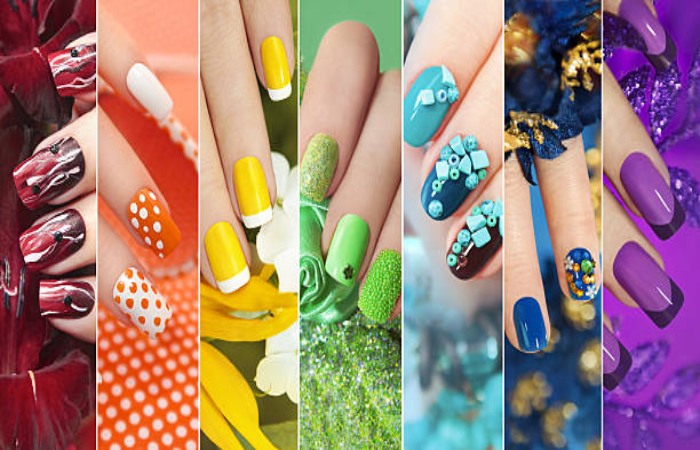 It's difficult to predict specific nail colors for 2022, but there are some general trends and popular shades that might continue into the year:
Neutral and earthy tones, such as beige, tan, and muted greens
Bright and bold shades like neon pink, electric blue, and vivid green
Classic red in a range of shades from bright cherry to deep burgundy
Metallics, such as silver, gold, and rose gold, for an eye-catching effect
Shades of blue, from pastel baby blue to deep navy and everything in between
Warm and cozy colors, like caramel, chocolate, and cinnamon, for a comforting feel
Muted pastels, such as lavender, mint, and pale pink, for a subtle and sophisticated look.
Conclusion
In conclusion, the dip powder nail color trends for 2022 will likely include a mix of neutral and earthy tones, bright and bold shades, classic reds, metallics, shades of blue, warm and cozy colors, and muted pastels. Some popular dip powder nail color ideas for 2022 include beige, neon pink, navy blue, rose gold, chocolate, lavender, and more. Ultimately, it's up to personal preference and style, so select a color that makes you feel confident and beautiful.