Introduction:
With the growth of social media and the Internet, the school has become a completely different space. High school might be an excellent time for some people, while others don't cherish it as much. However, we believe everyone has a moment when they realize that high school was some of the best times of their lives. For many teenagers, fashion is a way to express their individuality. And is there a better place to do that than when you go to school? So, without further ado, today we've prepared a few ideas for high school cute baddie outfits you can rock in 2022. With them, all eyes will be on you in the hallways. What's more, your Instagram pictures will be absolute fire!
What's a Baddie Outfit?
Baddie outfits consist mainly of streetwear and Bratz-inspired clothing. Cinch in your waist and elongate your legs with a pair of high-waisted tracksuit pants, a crop top, oversized chunky sneakers, and a baguette bag. Makeup is sharp and doll-like, giving off the impression of a cool, laid-back, fashionable person. Mix and match with bright colours, and don't be afraid to throw in cute hair accessories like clips or a bucket hat.
In general, because of the definition of a baddie, we believe that every outfit that makes you feel good about yourself is a proper baddie outfit. There are a few marks that make an outfit right for a baddie. In the following paragraphs, we will discuss certain combos and staples which make up your outfit and make it Instagram-worthy. But we would love to relay the following message: you are beautiful! No matter what you wear, if you feel good about yourself, have the necessary confidence and know your self-worth, you are a baddie in every sense of the word!
We've already discussed the appeal of jeans. However, here, it is essential to note that there are so many versions you can choose from because of their popularity. For example, nowadays, teenage girls seem to have embraced the wide-fit jeans millennials avoided like the plague. That is why the next outfit we will discuss is the pairing of wide-fit jeans with a cute crop top. When it comes to school, showing too much skin might be frowned upon. An excellent crop top, showing just a little skin, is perfect. Choose a top in a colour that matches your sneakers and a nice denim or puffer jacket (depending on the weather), and your baddie outfit is ready!
Black Baddie Outfits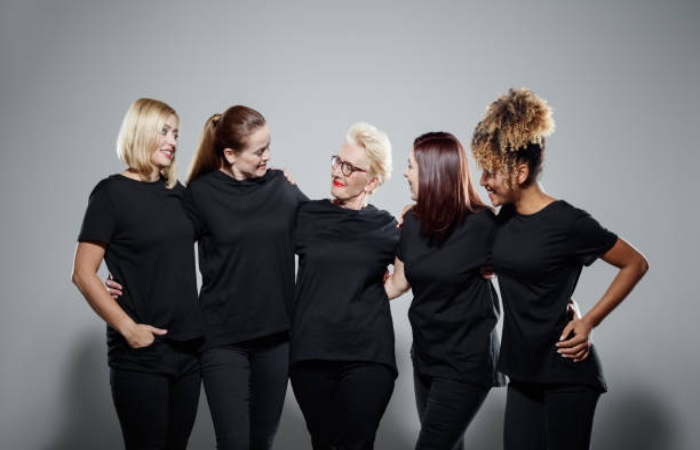 A similar type of jumpsuit that we saw before in the earlier picture. The top is a mega-sleeved top with a tight round neck. The lower is a black track pant that matches the blacktop and blends well with the black-coloured sports shoes. I have a list of some of the hottest outfits, and these are not just ideas. All these trendy fashions will leave you confident and everyone wanting to see you dress this hot every time.
Black Girl Baddie Outfits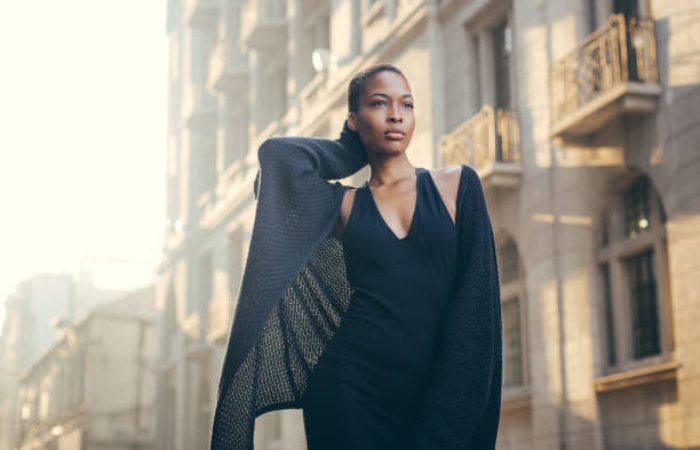 Everyone has their fashion and style, but may be it's time to get in on some of these black girl fashion trends. We all have our tastes regarding how we dress and look, but these are some great styles that I love and think you all will love if you try them out.
Every outfit comes with new styles and looks, and I pride myself on trying new things. So if you're into trying new experiences, you will love these outfit ideas. Some outfits are out of this world, and you can see why. Just take a look at this beautiful pink and black mesh dress.
The term "baddie" has become popularized in recent years to describe a particular style that is often associated with confident, stylish women of color. Here are some outfit ideas for a black baddie look that can be worn for various occasions:
Casual day out – Pair high-waisted distressed denim shorts with a cropped white tank top, layered gold necklaces, a denim jacket and chunky sneakers.
Night out – Wear a fitted black jumpsuit, paired with strappy black heels and a bold clutch. Accessorize with gold hoop earrings and a statement necklace.
Professional setting – Dress up a black blazer and slacks with a white button-up blouse, pointed-toe pumps, and a black leather handbag. Accessorize with a gold watch and stud earrings.
Baddie Outfits to Rock in 2023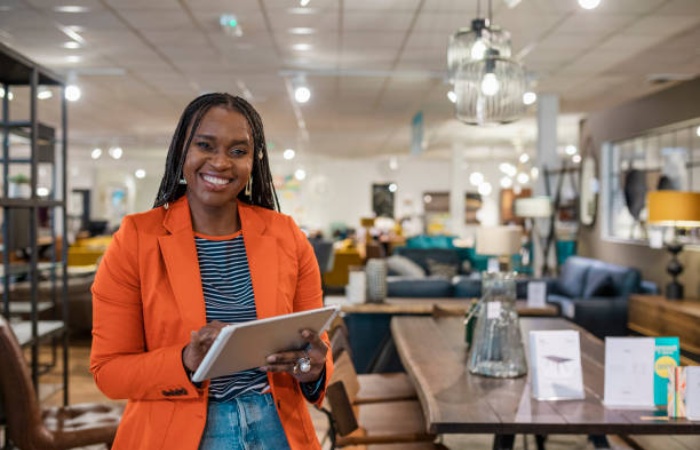 Social media has influenced many trends in the fashion world, and one of the biggest ones right now is the baddie. This aesthetic originated on Instagram and is all about attitude. These girls are laid back and chill, with a high fashion twist and a love for beauty. Whether you're heading to dinner with friends or doing an impromptu photoshoot for your newsfeed, you can easily replicate these outfits. This style is about how you present yourself – remember, confidence is vital. Set the trends and blend high fashion and streetwear with these baddie outfits that all the cool girls are wearing now.
Comfortable and super cute, every baddie needs this staple in their wardrobe. The oversized T-shirt is a simple piece of clothing that can instantly upgrade your ensemble. It is an opportunity to choose a colour or print that speaks to you – bright shades like lilac, cherry red, and green are popular, but you can't go wrong with a black shirt. Wear it up or down with a pair of ripped jeans, cycling shorts, or a mini skirt – add a couple of chunky sneakers or combat boots, and you'll feel fresh and sleek.
Conclusion
The baddie outfit can make you look like a badass wherever you go. It's an edgy, trendy, comfortable way to wear your clothes. Not only will it make you look great, but you will also feel more confident. Wearing a baddie outfit can make you feel like an Instagram model.